Dream big, they say!
Twenty-seventeen. Whoa! What a crazy year! Some days we wonder what the heck we are doing and other days we have to pinch ourselves at how far we have come. 2017 certainly had some big accomplishments for restore grace. We attended some fantastic markets, took on some amazing new Australian stockists and worked harder than ever. We were certainly busy. But we wouldn't change a thing. Here is what we have been upto.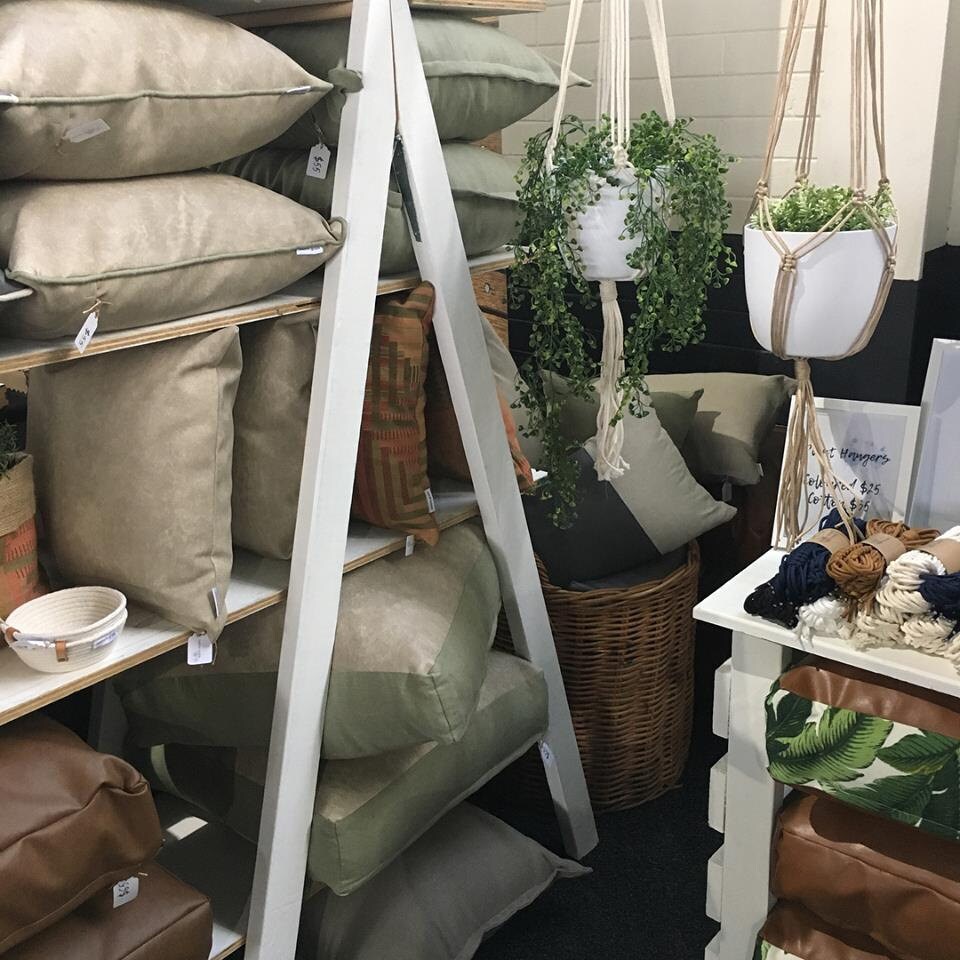 Dream big, they say. And we dreamt of Handmade Canberra. For such a long time we kept saying if we could just get there, if we could just get there this will be huge for us! Dreams, they do come true. In October we were accepted to be a stall holder at our very first Handmade Canberra market. We sewed our little hearts out in preparation. We pushed and pushed and we pushed some more. Nothing like a little motivation and a lot of coffee to get you through.
If you have ever been to Handmade you know what an incredibly amazing event it is. December was a big one, being their Christmas Event with its very first twilight market. It was a total success! Yes, we did a lot of selling but we did a lot of buying too! With over 260 stalls we both did most of our Christmas shopping, ate alot of amazing food and met so many wonderful people. Our expectation certainly did not disapoint!
And in March we are ready to do it all again! We are beyond thrilled to be recently accepted  to attend the Handmade Canberra March event. Ok we're not ready yet but we will be, I promise!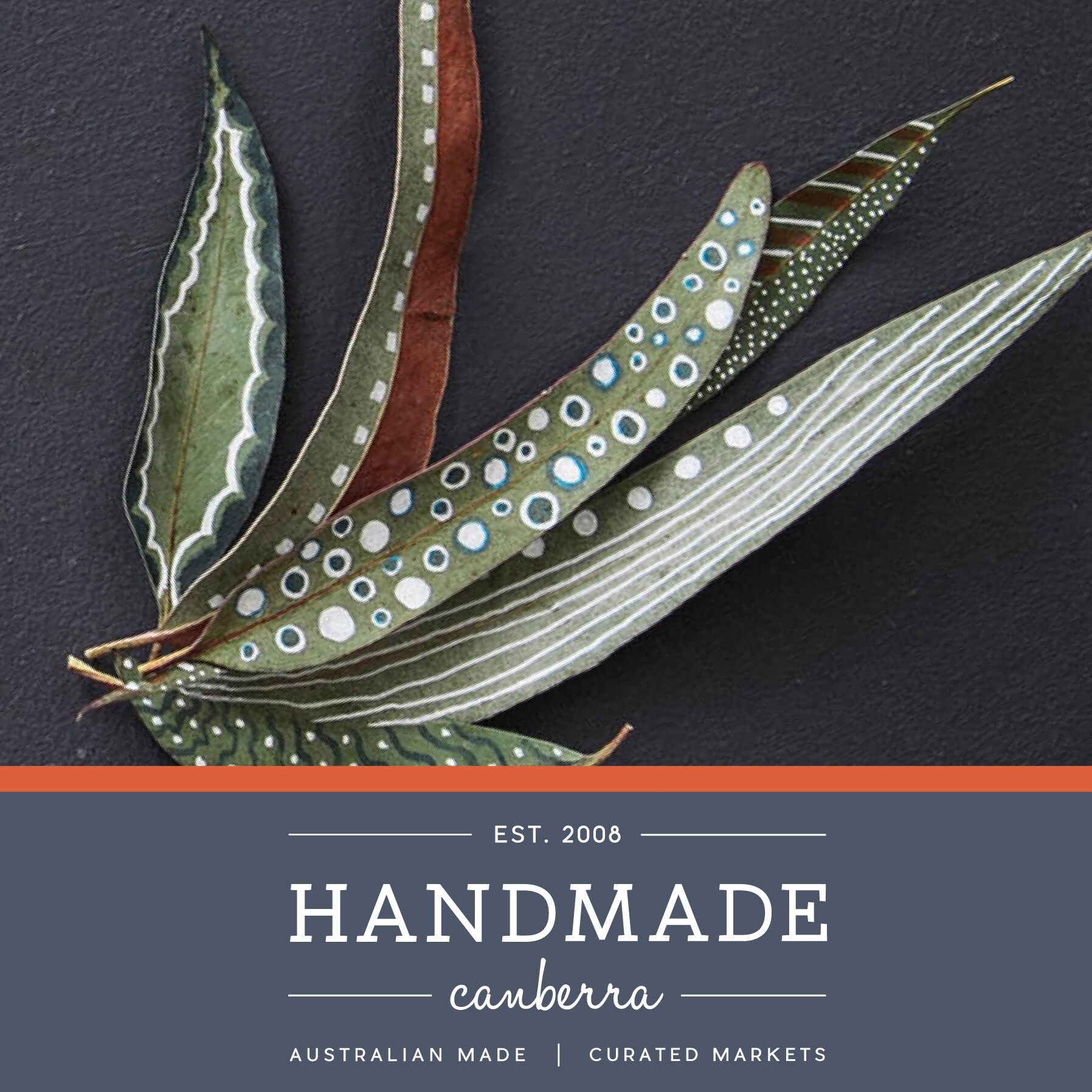 Before Christmas we had the opportunity to work with the amazing Gabby from The Flower Pantry Cooma to design some gorgeous hessian planter bags for her beautiful flower and gift shop. These vibrant botanical prints, hand picked by Gabby, came to life and became a stunning gift ready just in time for Christmas. This was a very special stockist for us, not only because we love The Flower Pantry and everything that Gabby does, but for us to be a part of a store in our local community and have people we know recognise and get to know what we do is truly gratifying. Yep, it feels great!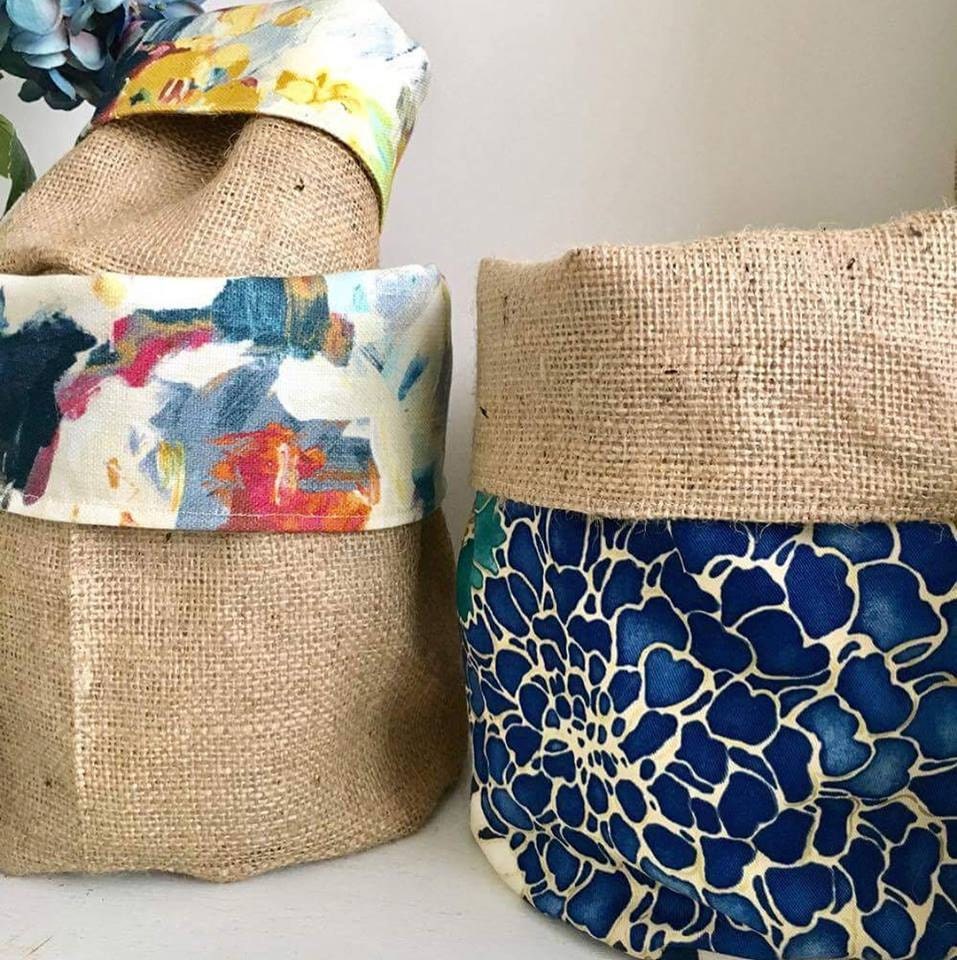 We have been working very hard on some new products for 2018. We will have fabric clutches, door stops, door snakes, mini fabric pots, new style rope bowls and plant hangers as well as an amazing new range of fabrics! We also have a brand new logo and business cards for you to keep an eye out for!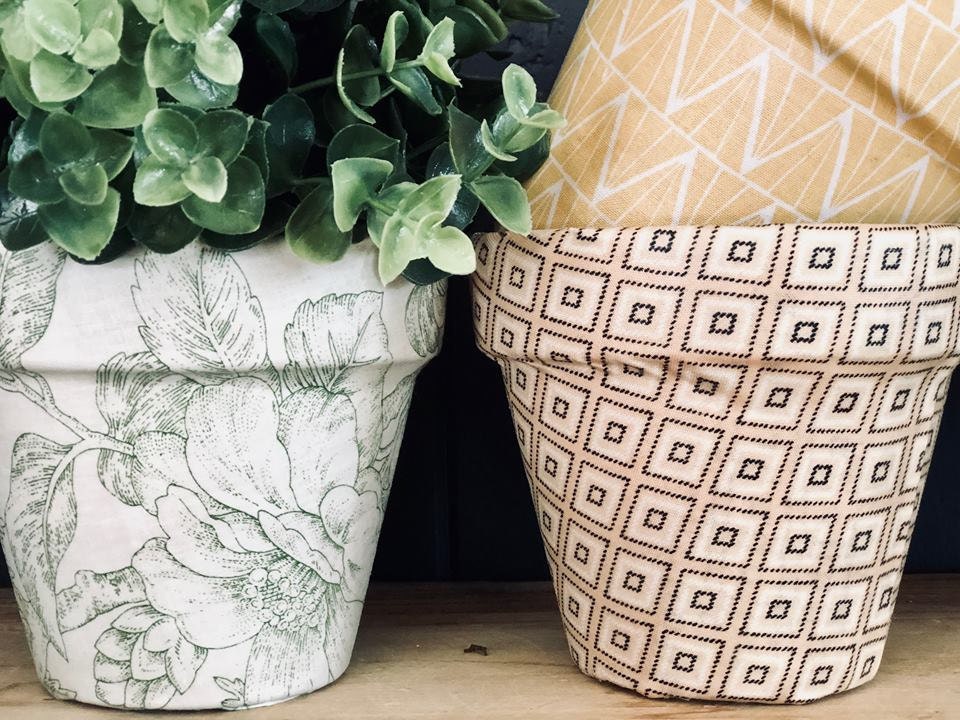 If you would like to visit us before Easter we will be attending the Bombala Markets on Saturday the 24th of February, Handmade Canberra on the 17th and 18th of March as well the Berridale Easter Fair on Saturday the 31st of March. 
If you would like to sign up for our news/events and happenings newsletter please sign up at the bottom of our website.